Portland Design Nerds First Jam!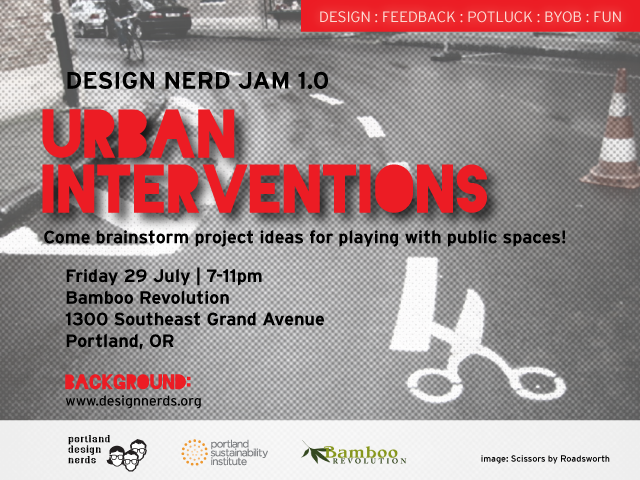 Come out to Portland's first Design Nerd Jam!
July 29, 2011  |  7-11pm
Bamboo Revolution: 1300 Southeast Grand Ave
Portland, OR
The theme of this jam is Urban Interventions, which are fun projects that can be done with little or no money, and with small teams of 2 or 3 people over a weekend.
Come pitch your ideas and make them happen!
Definition from wikipedia:
a number of different kinds of activist art practices, art that typically responds to the social community, locational identity, the built environment, and public places