Finding the Future – AUB Workshop (UK)
Flying across the pond for the holiday period, Design Nerd Marten Sims lead a day-long workshop at the Arts University Bournemouth (voted the UK's favourite Art and Design University) titled 'Finding the Future'. The workshop consisted of two main parts designed to help 60-or-so BA (hons) Graphic Design 3rd-year students find problems to start to solve as part of their final major projects – projects that would define their portfolio and potentially decide the direction that their design careers would take.
Part one involved an in-depth use of the Iceberg Model – with 10 groups analyzing subjects such as: animal cruelty; political engagement; mental health and wellbeing; healthy food choices; social interaction; addiction; history and swimming!
One of the key messages I was trying to deliver was the need for more in-depth solutions to complex problems, which is why the morning-session utilised the Iceberg Model – to allow the students to dig deeper into their problems core.
Stills from the Iceberg presentations: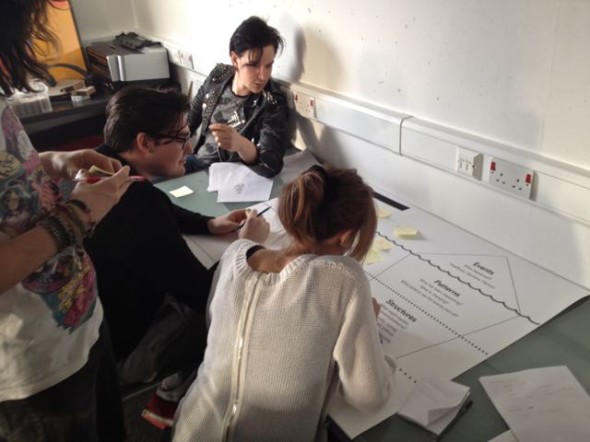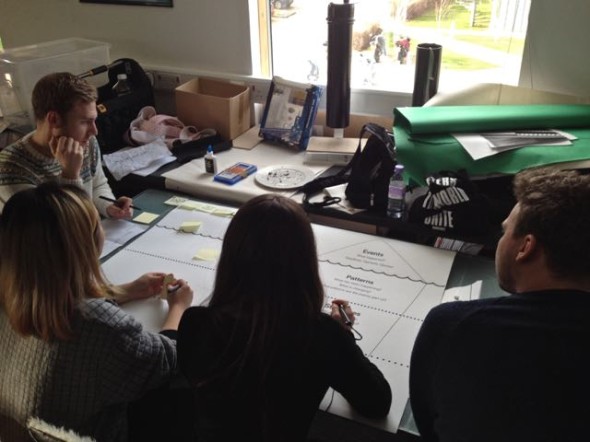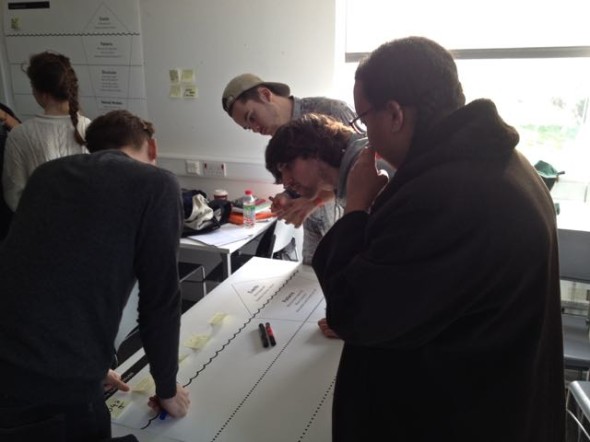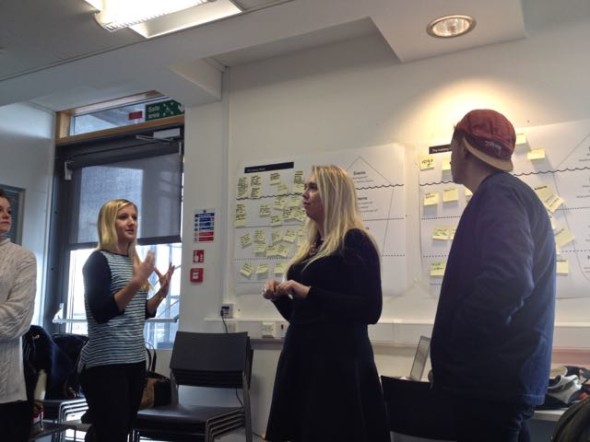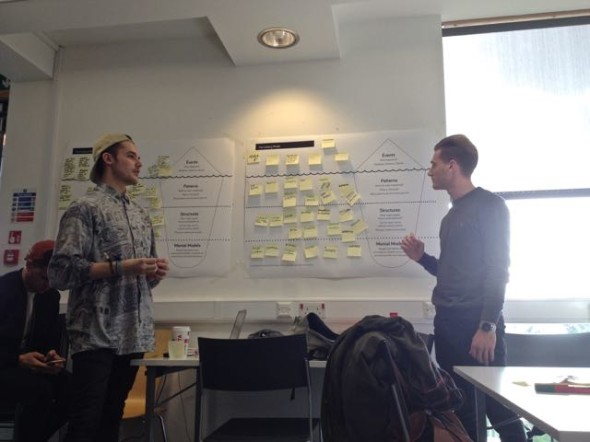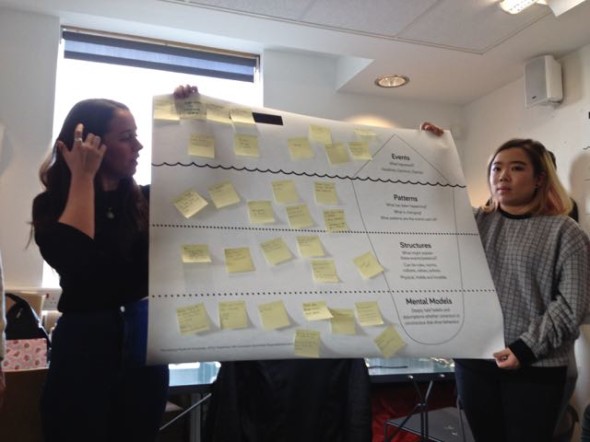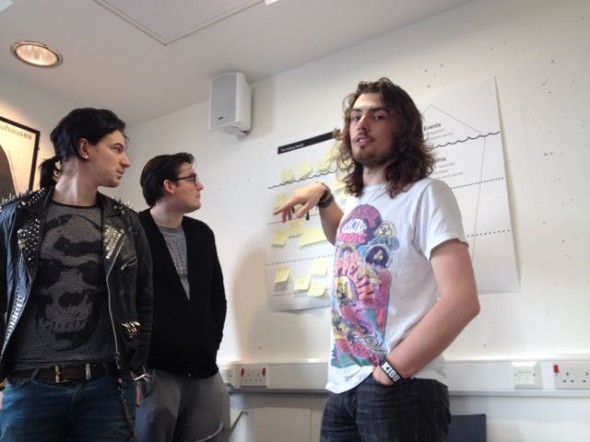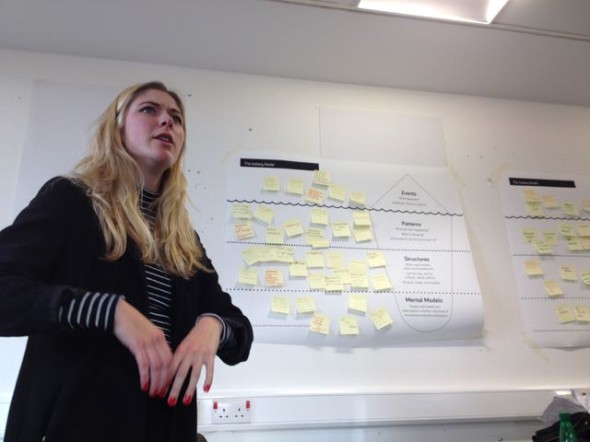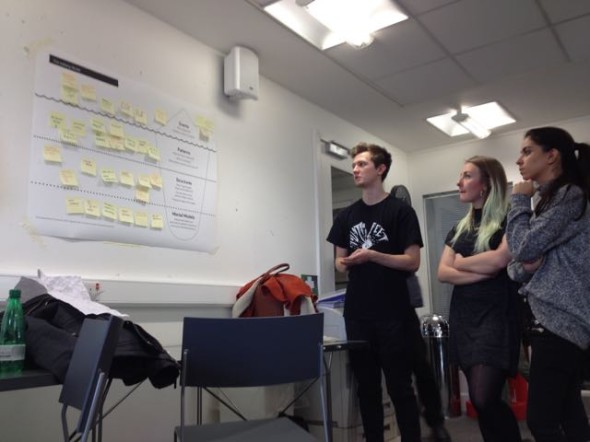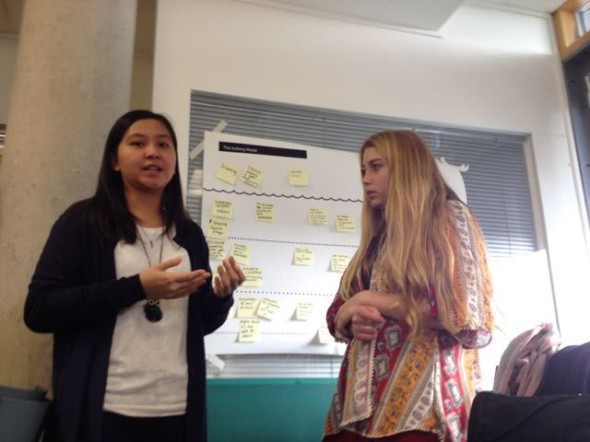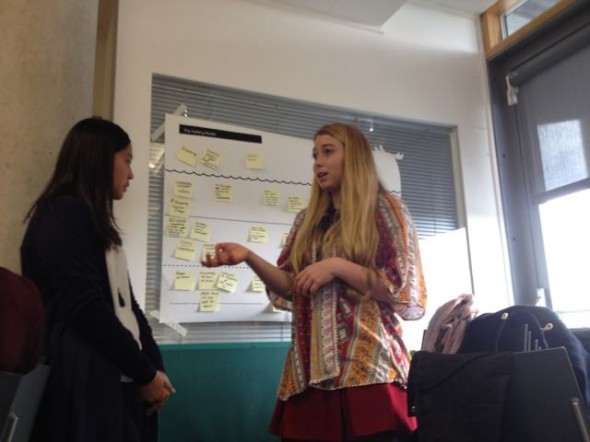 Stills from the end-of-day presentations: