The Vancouver Design Nerds are made up of a large community of artists, designers, social innovators. At the core of this community is a steering committee and board of directors who meet on a monthly basis – who are active in pursuing opportunities for design jams and leading projects.
_
Read on to meet the current leadership team.
Jared Korb,
Co-Director
Product Design, Design Thinking, Facilitation, Architectural Photography
Jared is a interdisciplinary designer and facilitator, who's passionate about engaging local communities in collaborative problem solving. Using Design Thinking and User-Centred Design methodology, Jared works to help clients in the process of creating more desirable futures. He has experience in design roles with Vancouver- based businesses and organizations in technology, product, architecture, and social impact sectors. Growing up in the United States, and educated in Canada, he attended Trinity Western University, studying Art & Business, before earning his undergrad degree in Industrial Design at Emily Carr University.
Sarah Hay,
Co-Director
Design Research, Sustainability, Slowness, Facilitation, Education
Sarah is a designer, educator and facilitator with particular interest and experience in collaborating with folks in architecture, planning, health and environment. She holds a Bachelors of Industrial Design from Carleton University (2003) and a Masters of Applied Arts in Design from Emily Carr University of Art + Design (2008) where her thesis explored slow design. She splits her working time between projects with Slow and Steady Design (her nomadic communication design office); teaching design at Emily Carr University of Art + Design; teaching civic engagement at Simon Fraser University; and as co-director and all things with the Design Nerds.
She lives on a boat with her family in a cooperatively owned marina in Vancouver, the traditional coastal territories of the Squamish, Musqueam and T'seilwatuth People.
Jesi Carson,
Co-Director & Project Lead
Interaction Design, 360 Video, Facilitation, Participatory Democracy
Jesi Carson is a design researcher and interaction designer specializing in community engagement and creative facilitation. She has collaborated on various Design Nerd Jams and projects including the award winning Vancouver Bubble, an urban intervention and experiment in reclaiming the Right to the City. The Vancouver Design Nerds are committed to producing inclusive and participatory events that contribute to a MORE AWESOME CITY. Jesi is also the Lead Designer and Communities Coordinator for Participedia.net, an open source, open edit platform for sharing knowledge and stories about public participation and democratic innovations. Participedia is a global research partnership including over 30 universities, and 150 collaborators around the world. Jesi's portfolio additionally includes co-founding Basic Design, a social venture producing upcycled products and spaces, and Cultivate Projects, a non-profit building sharing gardens in underused urban sites. In the education department, Jesi holds a Diploma of Display Design from Langara College (honours, 2005), as well as a Bachelor's Degree in Interaction Design (2013) and Master's Degree in Design (2018) from Emily Carr University of Art + Design. Find her on social @jesicarson. 
Natalie Tillen,
Project Lead
Industrial Design, Textiles, Slow Fashion
Natalie is a product designer, with an emphasis on the future of clothing and systems of social practice. Her mission is to create conscious engagement between people and the objects we interact with, through innovative methods of collaboration, sustainable practices, collective agreement and risk-taking. She has experience with SSHRC-funded design research, facilitation and production in collaboration with CloTHING(s) as Conversation, Lululemon, Frankie Collective, Sans Soucie and LifeBooster. She holds a Bachelors of Design, with a major in Industrial Design from Emily Carr University of Art + Design, Vancouver, Canada.
Eesmyal Santos-Brault,
Co-Founder & Co-Director
Invention, Social Innovation, Sustainability, Technology
Eesmyal is a serial social entrepreneur with a mission to invent solutions to wicked problems through technology and social innovation. He has cofounded and continues to serve as director on three successful non-profit social enterprises that focus on creativity, sustainability and collaboration: HiVE Vancouver Society, Open Green Building Society, and Vancouver Design Nerds Society, which started in his living room in 2004. He earns a living as a green building expert and Principal of Recollective, a multi-disciplinary green building consulting firm he cofounded in 2006.
Design Nerd Alumni. We have been lucky to have had so many incredible people serve on our board and steering committee, who have shaped who we are as an organization, over the past 10+ years. And continue to be a part of the larger Design Nerd community.
Alex Grunenfelder, Co-Founder & Former BoD
Art, Design, Philosophy
Alex is a Vancouver-based entrepreneur who maintains interdisciplinary practices in art and design.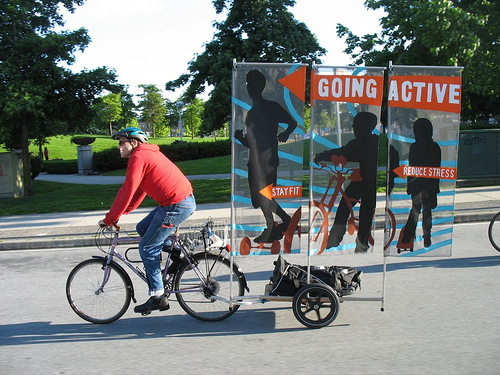 Ruben Anderson, Co-Founder
Sustainability, Dialogue, Behaviour Change, DIY
Mark Ashby, Former BoD
Architecture, Public Art, Philosophy
Ocean Dionne, Former SC

Industrial Design, Ecology, Culture, Style
Marten Sims, Former BoD
Transformation Design, Civic Engagement, Systems Thinking
Kim Cooper, Former BoD
Art, Architecture, Sculpture, Maker Culture
Kim Cooper is a multi-media artist, designer, and creative community facilitator. Kim has been involved with the Nerds since the early days and is also a Founder and Director of CoLab, a Vancouver non-profit community workshop.
Robyn Fenton, Former BoD
Architecture, Affordable Housing, Facilitation
Robyn studied at the University of Technology, Sydney and is now a Vancouver based architect and founder of ReForma Architecture.
Theunis Snyman, Former SC
Industrial Design, Upcycle, Maker Culture, DIY
Former Directors & Nerd Elders:
Ruban Anderson, Founder
Carla Weinberg, Founder and Director of Toronto Design Nerds
Mark Ashby, BoD
Marten Sims, BoD
Robyn Fenton, BoD
Naiomi Divine, BoD
Sabrina Meherally, BoD
Former Steering Committee Members:
Ocean Dionne
Tom Wynn
Mauricio Gendreau
Alicia Medina
Joshua Welsh
Samantha Welsh
Mitra Mansour
Theunis Snyman
Social Innovators in Residence
Jared Korb (Fall 2014 – Winter 2015)
Maia Rowan (Summer 2013)
Nicholas Harvey-Cheetham (Summer 2013)