Metro Vancouver – Multimedia Jam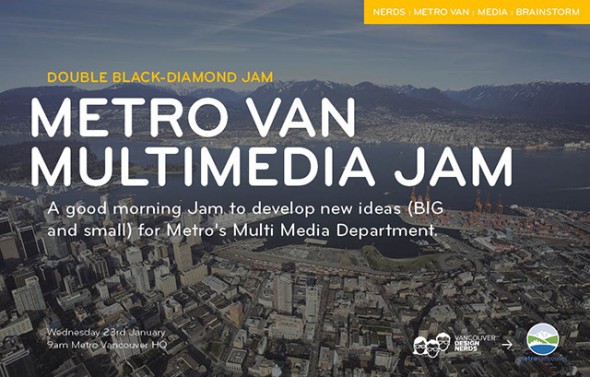 This private Jam was held at Metro Vancouver's Multimedia Department in Burnaby on the 23rd of January. The intent was for staff at Metro Vancouver to brainstorm ideas that the they can do/make/be in order to better support and serve Metro Vancouver and it's commitment to sustainability.
This Jam employed a modified version of the Nerd 'Secret Formula'. It went like this: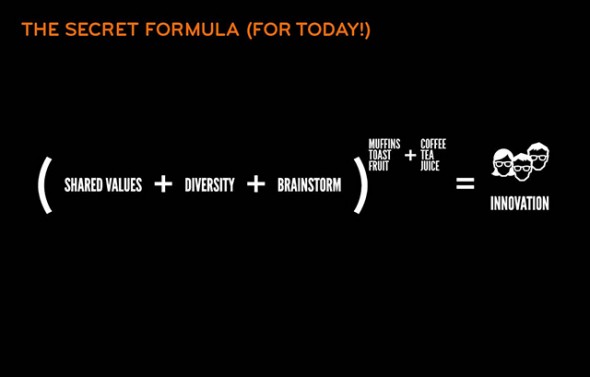 More details to come.