Designing Interactive Systems
Jam Type Make Jam
Leads Sarah Hay
Partners SFU School of Iteractive Arts & Technology
On June 22, the Design Nerds were invited to host a Jam to help kick off DIS 2014 (Designing Interactive Systems) at the Renaissance Hotel in downtown Vancouver.. on the 19th floor.. floor to ceiling glass.. revolving donut shaped space!. After much thought about what we could in fact 'jam' on we slowly evolved to an open ended idea that would take advantage of the fact that most people will be coming from different cities — something unique from most of our jams.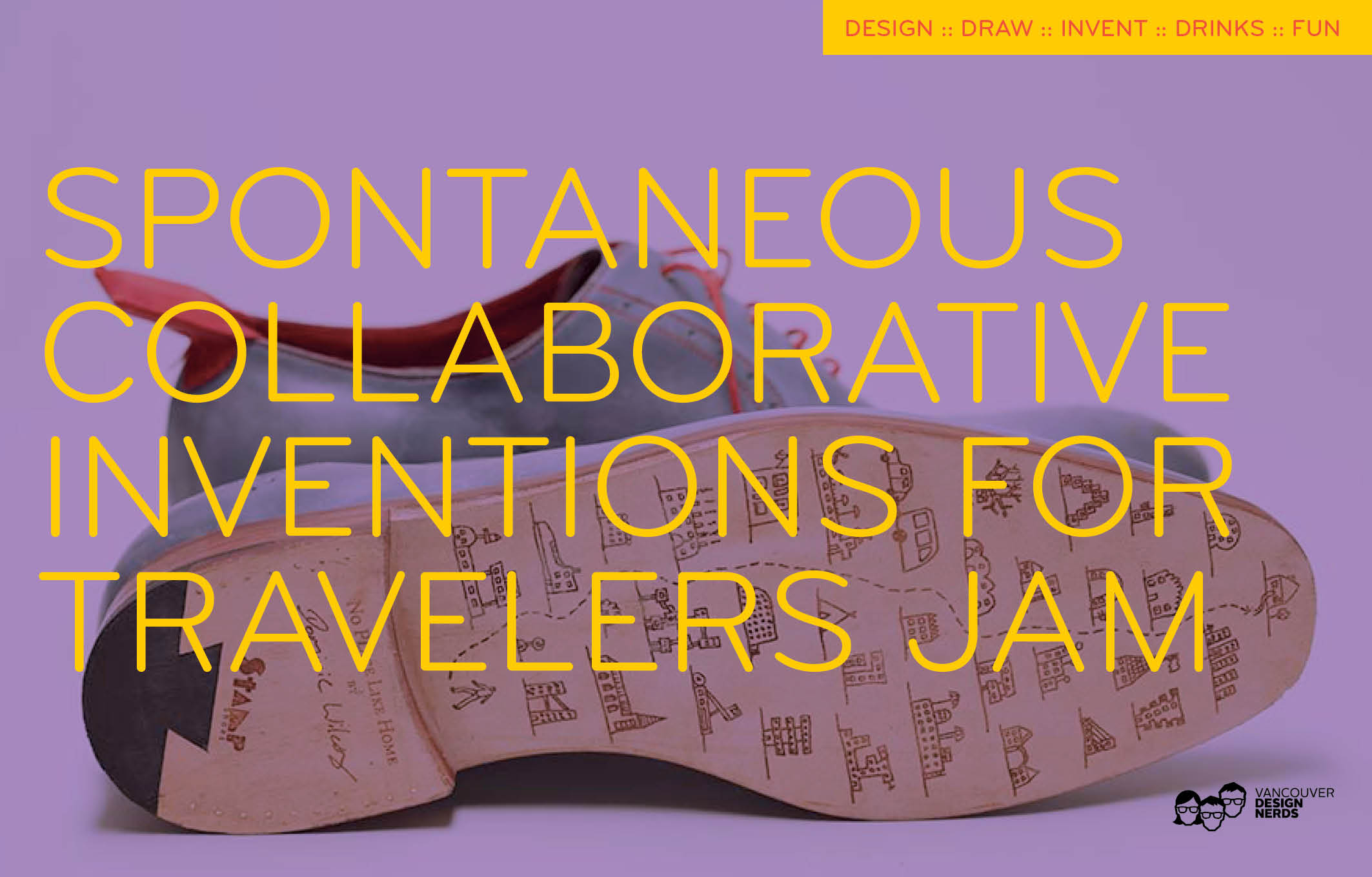 Below is an excerpt from the brief.
To start, we will invite participants to share their (potentially) first impressions of Vancouver ­ it's people, urban systems, geography, wayfinding, food, etc. We ask: How do artifacts and technology mediate your experience? How could these observations be translated into opportunities for the creation of artifacts that could alter and enrich our experience of the city? Simple materials and forms will be on hand to inspire the spontaneous creation of objects that may facilitate (mediate) new interactions and influence actions. After groups create a physical prototype, they will pass it on to their neighbours who will then interpret the object and imagine their own scripts / scenarios, playing up on the notion of multistability of objects in our lives.
This was probably one of the most fun jams we've had in a while. Having materials on hand to rapid prototype our ideas, followed by giving them up to another group to present made for a lot of laughter.