Design Nerd Jam 6.1 – OPEN JAM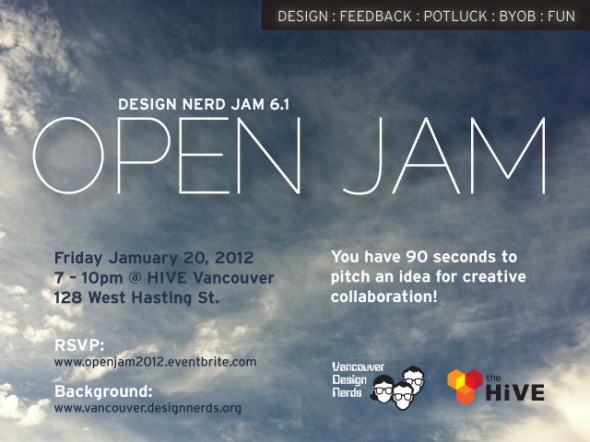 Come one! Come all! Our first jam of 2012 is as open as the sky. If you have a collaborative project you are working on or thinking about starting, come out and pitch it to the group. You will have about 90 seconds to do so. This is a fantastic way to garner feedback, connect with a diverse group of thoughtful people and propel your ideas forward, sideways, upside down or right side up.
Bring food & drink to share – this is a potluck affair! All are welcome – come armed with a playful spirit, an open mind, potluck food, and of course – ideas!