Kim Cooper
Design Nerd Steering Committee (Past President)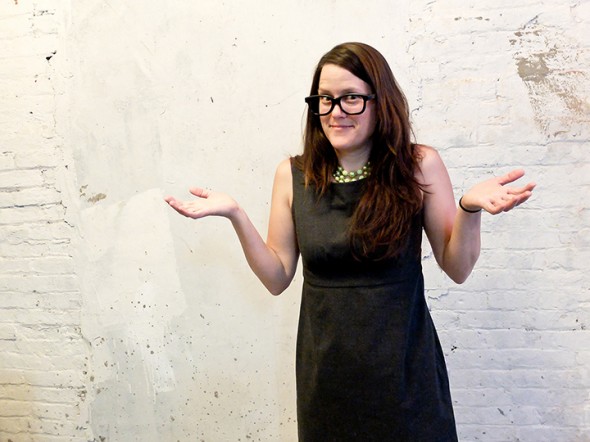 Kim Cooper is a multi-media artist, designer, and creative community facilitator. She holds a Master's of Architecture degree from the University of Waterloo and has studied Fine Art in Colorado and British Columbia. Her education combined with 15 years of experience in residential, commercial and institutional design has led her to open her own design studio called Kale Creative. Here she brings her love of art and design together under one roof to collaborate with other amazing people on interesting projects. Kim has been involved with the Nerds since the early days and is also a Founder and Director of CoLab, a Vancouver non-profit community workshop where she has a studio to create Art, make prototypes for Cooperage and otherwise get her hands dirty.
—
Robyn Fenton
Design Nerd Director

Robyn is a board member and facilitator with the Vancouver Design Nerds Society. She studied at the University of Technology, Sydney and is now a Vancouver based architect and founder of ReForma Architecture. Her experience with residential, commercial and institutional design, as well as volunteer positions with Women in Architecture, Girl Guides of Canada and the Vancouver Biodiesel Co-op, has helped develop her skills and interest in engaging people in a collaborative process. She is currently completing a Certificate of Advanced Facilitation and Consultation at the Justice Institute of BC and also serves on the Architectural Institute of BC's Post-Disaster Safety Assessment Program Working Committee. More about Robyn at reforma.ca
—
Alex Grunenfelder
Design Nerd Co-Founder and Director

Alex is a Vancouver-based entrepreneur who maintains interdisciplinary practices in art and design. He studied philosophy, art and graphic design at McGill University and the Nova Scotia College of Art and Design. An interest in combining the technical and collaborative methods of design with the speculative, critical and social discourse of the liberal arts led him to become a founding member of the Vancouver Design Nerds Society in 2004. He is currently a partner in several communications businesses and a director of several not-for-profit societies. Ongoing areas of investigation include the ontology of urban development and the interdependence of language and perception. Projects include Green Building Audio Tours, Cube Living, Air Tasting, wordsandpictures.info, and Factory.
—
Sarah Hay
Design Nerd Steering Committee / Communications (Past Vice-President)

Sarah holds a Bachelors of Industrial Design from Carleton University and a Masters of Applied Arts in Design from Emily Carr University of Art + Design. Armed with these and 10 years of experience in the sustainability + design space, she runs a little studio affectionately named Slow & Steady Design. Her clients/collaborators are more often than not ambitiously involved in protecting and restoring our creative, environmental and local economies. Sarah has been involved with the Nerds since arriving in Vancouver in 2004, which is kind of crazy and a testament to her inherent nerdiness and desire to collaborate with others. She lives on a boat with her family in a cooperatively owned marina in South False Creek.
—
Mitra Mansour
Design Nerd Steering Committee / Communications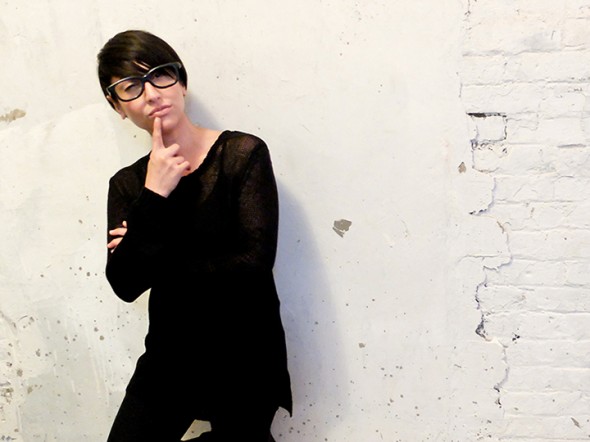 Mitra Mansour is a Vancouver-based Interdisciplinary Designer, Researcher, Facilitator, Creative Strategist, and Project Coordinator with a background in Art, Communication, Architecture and Urban Design. Her speciality is making design magic happen with limited resources and time through collaboration and a human-centred approach as well as mastering the art of Jenga. She is the founder of Creative Room, a collaborative interdisciplinary design studio and on-going research laboratory for cooperative creative studio business. She is also a member of the City of Vancouver Public Art Committee, and a Co-director of Civic Renewal Lab as well as a serial volunteer having worked with Architecture for Humanity, Women in Architecture, Laboratory of Housing Alternatives, Contemporary Art Gallery, and Vancouver Rape + Relief Shelter.
—

Eesmyal Santos Brault
Design Nerd Founder and Director (Past President)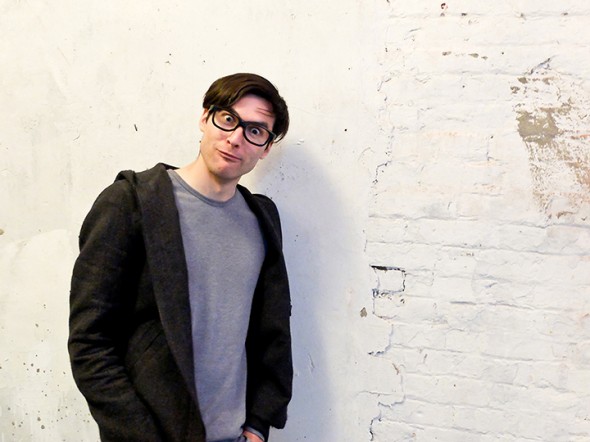 Eesmyal is a serial social entrepreneur with a mission to invent solutions to wicked problems through technology and social innovation. He has cofounded and continues to serve as director on three successful non-profit social enterprises that focus on creativity, sustainability and collaboration: HiVE Vancouver Society, Open Green Building Society, and Vancouver Design Nerds Society, which started in his living room in 2004. Eesmyal is also cofounder of a locative media company, GBAT Technologies Inc (Green Building Audio Tours), and he is in the process of launching two new ventures: an educational provider (Energy Modelling Institute), and a sustainable technologies start-up (Invention Labs). He earns a living as a green building expert and Principal of Recollective, a multi-disciplinary green building consulting firm he cofounded in 2006.
—
Marten Sims
Design Nerd President / Communications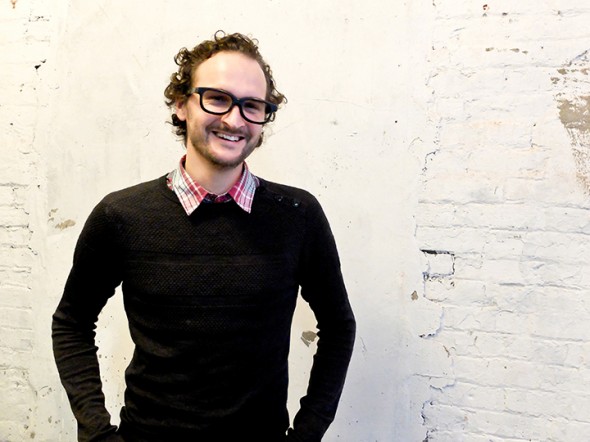 Marten is a designer of graphics, interactions, experiences and events. He also works as a facilitator, artist, curator, researcher and teacher. Marten runs his own design agency Beyond, is a Director of the Civic Renewal Lab and served on Vancouver's Mayor Engaged City Task Force for 14 months.
—
Jenn Co
Design Nerd Steering Committee

Jenn is a multi-platform media host & producer, entrepreneur, and business developer. She is the Resident Treasure Hunter of
Anything Brilliant, an organization that scours the city to find and showcase under-the-radar, hidden gems (businesses, events, activities, persons or items) that exist right under our very noses, giving us hope we can find good connections in our very own backyard.
—
Former Directors & Nerd Elders:
Ruban Anderson, Founder
Mark Ashby, President
Carla Weinberg, Founder and Director of Toronto Design Nerds
Former Steering Committee Members:
Ocean Dionne
Tom Wynn
Mauricio Gendreau
Alicia Medina
Joshua Welsh
Social Innovators in Residence
Jared Korb (Fall 2014 – Winter 2015)
Maia Rowan (Summer 2013)
Nicholas Harvey-Cheetham (Summer 2013)